Meet Mighty Dog Jesse!! Star of Mighty Dog Nation: The Movie premiering in 2010!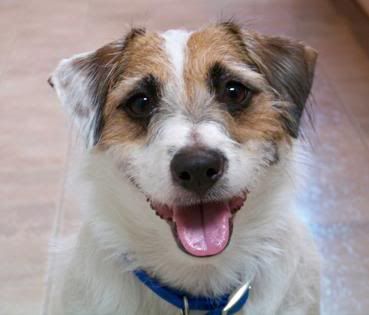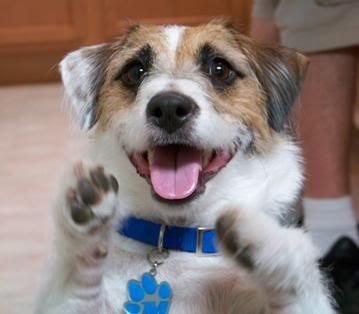 Filming for Mighty Dog Nation: The Movie!!
The first scene we decided to tape was Jesse on the bed, looking out the front window watching over the house. So the camera crew set up in the bonus room, and I stood off to the left, and cued him to put his paws up on the window ledge. They wanted him to watch the postman deliver a package. So they had the "postman" on a mark, and cued him to start walking. Jesse put his paws up on the ledge, and watched him go by =o) Then he was supposed to jump off from the ledge as soon as the postman walks out of scene. After we got this scene down, we headed out to the front door to start the filming of Jesse looking for me returning from the store. Jesse put his paws up on the front window seal, and they wanted him to look out and as I returned, come outside to pick-up the package, and bring it inside. So they shot this scene in different sections. Ashley was my double, as I cued Jesse =o) Jesse did absolutely wonderful! Then we shot the scenes of Jesse shutting the door, then dropping a package by "my" feet (double Ashley!). After we got this scene, we set Jesse up on a tape mark so they could get some Head Shots, and Barking pictures. They even got some of Jess taking a bow =o)
I am so proud of my little Mighty Dog Jesse, and can't wait to see the commercial which will be airing on Thanksgiving Day, and the Movie which will be premiering in 2010! =0) Everyone was so nice, and we had such a wonderful time. We had so much fun working with everyone!
~Heather and Jesse~
P.S. Jesse and I didn't have much time to rest before we were flown out 3 days later to New York City to perform on the Late Show with David Letterman! Jesse performed his suitcase trick for the segment "Stupid Pet Tricks" I am going to be updating Jesse's website about our trip to New York City, and will be Blogging on here about it soon too =o) We had so much FUN!