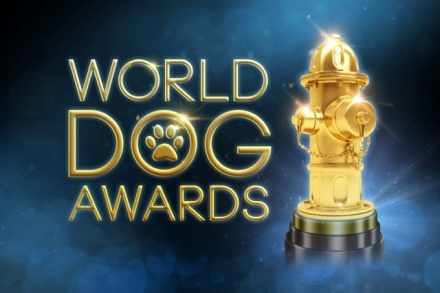 The World Dog Awards is going to be premiering on The CW, January 15th, 2015 and Jesse is nominated for an award in the "Top Trick" category!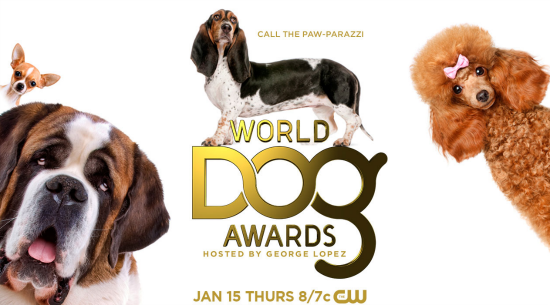 The World Dog Awards is an awards show, hosted by George Lopez, for the amazing dogs of the world; consisting of various categories for the public to vote on at their official website: World Dog Awards.com
The show will highlight animal actors, working dogs, shelter dogs, and dogs made famous online through their viral videos; among other amazing dogs. Some of the categories for online voting include: Best in Film, Performing Pups, Dog of the Year, Top Trick, Most Pawpular, Most Dog-like Cat, Top Movie Dog, Talking Dog, and Top TV Dog. There are many awesome dogs in the contest that we have been voting for that we know through YouTube, on TV, and in Film. :)
Jesse has been nominated in the "Top Trick" category for his walking handstand!
Please vote for Jesse by heading on over to World Dog Awards.com~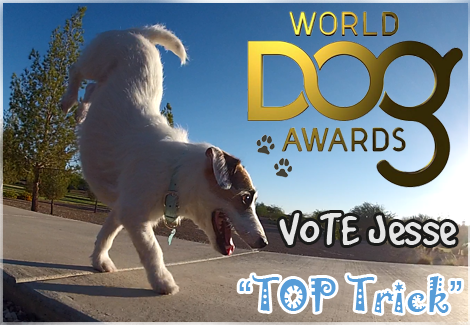 Once at the voting website, scroll down to the "Top Trick" category, and click the words to expand the voting contestants tab. You can watch Jesse's video by clicking on the play button over his picture.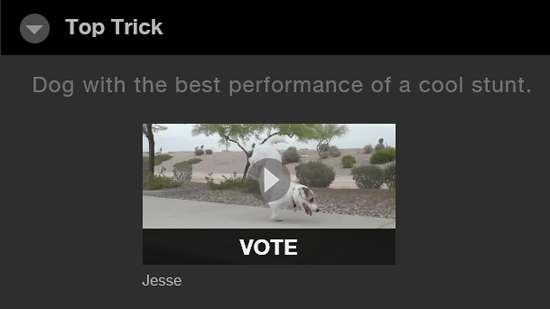 To vote for Jesse as "Top Trick" hit the vote button under his video. The grey box will turn into an orange box that says "YOUR VOTE", as well as a tab at the top of the screen that says "Your vote has been recorded!" :)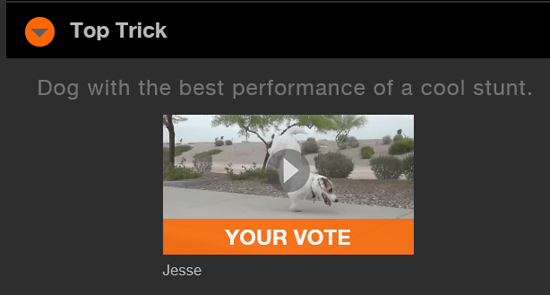 The winning dogs will be announced at the award show on January 15th; held at the Barker Hanger in California! Celebrities will be attending the event with their dogs, as well as announcing the winners of each category.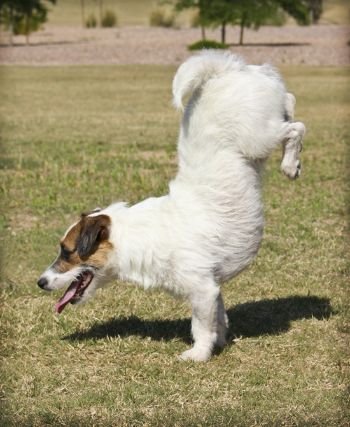 Jesse and I are very honored that he was chosen as a nominee among the many other talented canines in the World Dog Awards! We are keeping our fingers and paws crossed that Jesse will have the chance to win. We would love to meet the other amazing dogs in the contest, and visit California for the ceremony. :)
♥

Thank you so much for your support ♥
Stay Happy and Healthy!