Jesse absolutely LOVES the water!
Yesterday we went to the Lake for a fun day in the water, and had a blast!
Jesse launches himself into the water like a little super dog;
getting major air in the process :)
He has so much fun rescuing his ball from the lake;
ready to jump in at a moment's notice.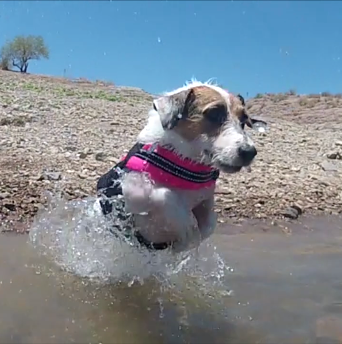 He has the cutest expressions on his face when he flies into the water; sometimes seriously intent, other times a big goofy grin.
Here are some of Jesse's awesome jumps from our trip to the lake; in Slow Motion.
We hope you enjoy!
We had so much fun yesterday and are looking forward to another trip to the lake very soon! :)
We hope everyone is enjoying their Summer!