This post is sponsored by PetSmart & Wellness Natural Pet Food and the BlogPaws Professional Pet Blogger Network. I am being compensated for helping spread the word about Wellness TruFood, but Just Jesse the Jack, only shares information we feel is relevant to our readers. Wellness Natural Pet Food is not responsible for the content of this article.
Wellness TruFood has a nice selection for both Dogs andCats. TruFood comes in an assortment of choices, from dry food to wet food, as well as treats.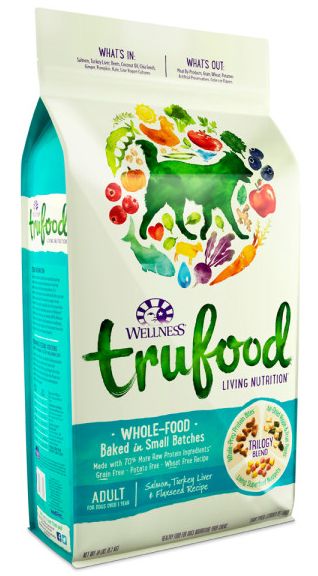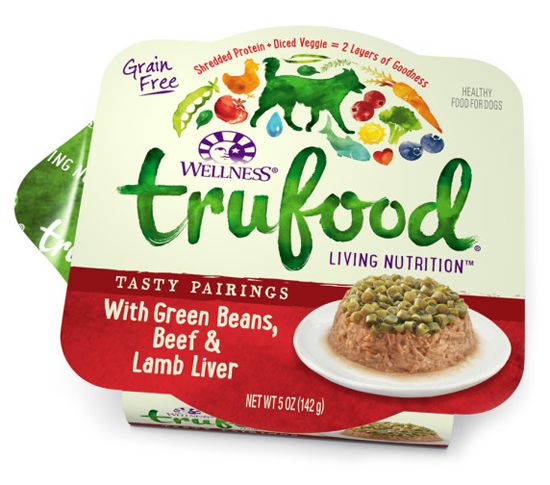 Each type of food, or treat, has a variety of flavors to choose from.
Of course, we had to check it out!
We couldn't wait to see what varieties this new line of food included.
We headed to PetSmart for some shopping for Kaine's Birthday (which is coming up on the 14th of this month), and thought what better time to check out Wellness' new food selection? :)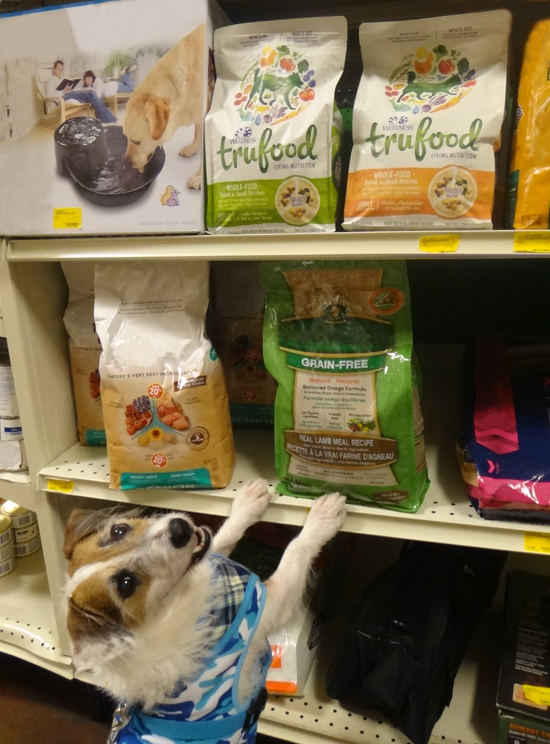 TruFood has a variety of flavors of dry food for purchase. The Wellness TruFood Dog Food is different from other dry dog foods, in that they are slow-baked in small batches, and include 70% more raw protein compared to average dry food.
The dry food is grain-free, and packed with antioxidant-rich super foods and probiotics. This food includes whole foods from field, farm, and sea; put together to keep dogs happy and lively. We thought it was really cool that each bag of the dry food had raw foods, like beets, blueberries, cranberries, and veggies. There is even kale, green beans, and broccoli in the mix.
So much colors in one bag!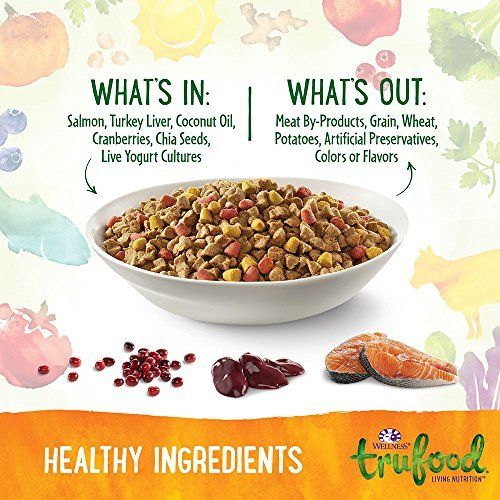 TruFood only includes whole-prey proteins in their food;
each one full of natural vitamins and minerals to keep dogs healthy.
We picked out some of the Wellness TruFood Tasty Pairings Wet Food, and looked around the store for some toys, before heading home.
When we got home, Jesse was super excited to try the new food!
I thought the packing was very cute. The food is in a plastic bowl-like container, with a pull off top, wrapped in a cardboard piece.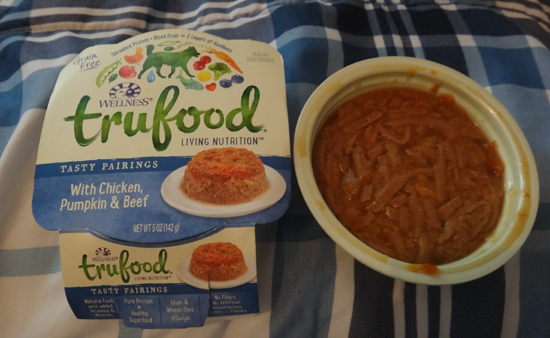 When I poured the food upside down into Jesse's bowl, you could see the toppings of the distinct flavor we chose. For Jesse's first taste of this food, we went with the Chicken, Pumpkin & Beef Flavor.
The pumpkin included in this meal helps support a healthy digestive system. :)
Jesse couldn't wait to dig in, and cleaned his bowl within minutes!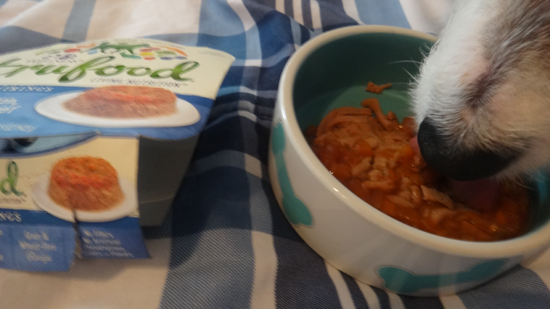 ~I would say this food was a hit~ ;)
We can't wait to visit the store again, and try some of the other varieties, and treats. I'm sure Jesse would be very happy!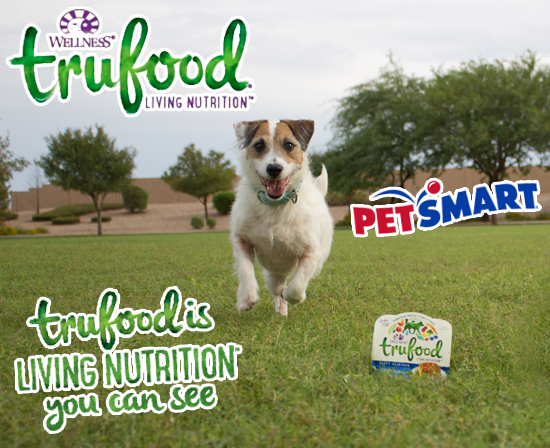 What is True Love to you and your dog?
Tell us your answer by leaving a comment
OR post a pictureof your dog using the hashtag #TruLoveIs on social media~