This post is sponsored by Swiffer® and the BlogPaws Professional Pet Blogger Network. I am helping spread the word about Swiffer but, Just Jesse the Jack, only shares information we feel is relevant to our readers. Swiffer is not responsible for the content of this article.
I will always remember bringing home Jesse, my first dog, when I was a kid, at 16. Ever since I could remember, I had wanted a dog, and fell in love with the Jack Russell breed when I lived in England back in the year 2000.
The little dog, who started it all, was named Fraiser.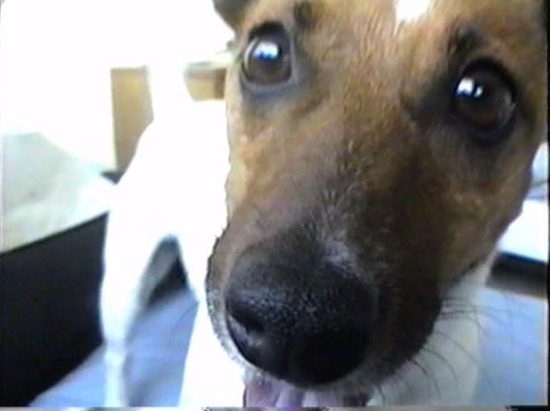 Fraiser was a Jack Russell Terrier who I found wandering the streets. I had known who he belonged to because I had seen him walk in the neighborhood with his person before. Upon taking him to his house, no one answered the door, so my sister and I went to the side of his house, only to see that he was being kept in the backyard, with a flooded bed, and no food or water in his bowls. We later found out his owner had been deployed on a TDY assignment back to the States, and the person who was supposed to be watching him fell through; having Fraiser living on his own, in the backyard, for about a week.
The weeks I got to take care of Fraiser were the best!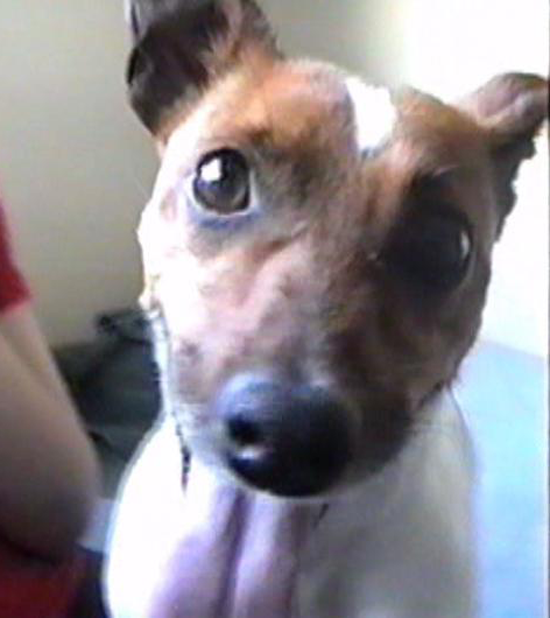 He was always by my side, ready to play at a moment's notice. His favorite toy to play fetch with was an orange porcupine rubber squeaky toy. When I was watching TV, he would curl up on my lap, and at night on the foot of my bed, on my feet.
Fraiser was an excellent fly hunter. He would jump on the furniture to chase a fly, only to leap into the air, off the back of the couch, to catch one in the air.
Of course Fraiser's owner returned, and we had to give him back… I did see Fraiser a couple times on walks after that; each time he would run up to me, wagging his tail so hard his whole body wiggled. He even escaped his yard to come to our house. Shortly after, my Dad was stationed back to Arizona, and we had to leave. I was heartbroken that I would never get to see Fraiser again, and still wonder to this day what happened to him.
I had always begged for a dog of my own since I was a young child, and after meeting Fraiser, I knew exactly what breed I wanted; a Jack Russell Terrier.
Every Birthday and Christmas passed since coming to the States, and each time I would ask and hint at getting a puppy. Of course, these fell on deaf ears for many years, then for my 16th Birthday, I asked again. My Mom was already on board with getting a puppy, but my Dad was the one who needed convincing. I wrote my Dad a long, heartfelt letter, telling him I would do everything myself to take care of my puppy; buying all his food, toys, and vet bills using my allowances, and even taking on more chores to take care of him. I put the letter on his pillow that night, and went to bed crossing my fingers and hoping for the best. The next day, my Dad made the biggest announcement of my life; I was finally getting my very own puppy!
:D
I was so happy; I could hardly contain my excitement
The next week, my Mom sent me a picture to my cellphone of a puppy who was looking for a home.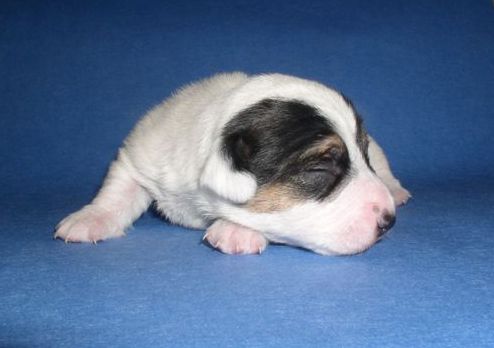 The little puppy was so cute! We were set to meet him in a couple of weeks, when he was 3 weeks old and his eyes opened up.
The weeks couldn't go by slower!
Finally on March 26th, 2005, I got to meet this adorable puppy for the first time.
It was love at first sight!
He suckled my finger, and fell asleep on my chest. When asked by my parents if this was the puppy I wanted, there was no question, this little guy was destined to become part of the family!
I named my puppy, Jesse. The lady taking care of the puppies said she would start calling him by that name. I visited Jesse every week after that, until the day I could bring him home when he was 8 weeks old, on May 2nd, 2005.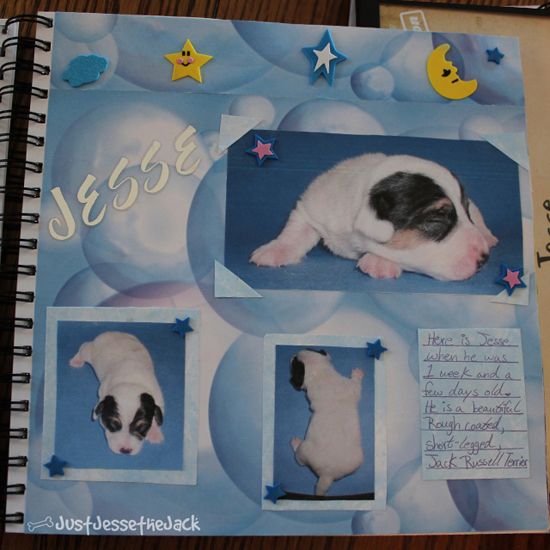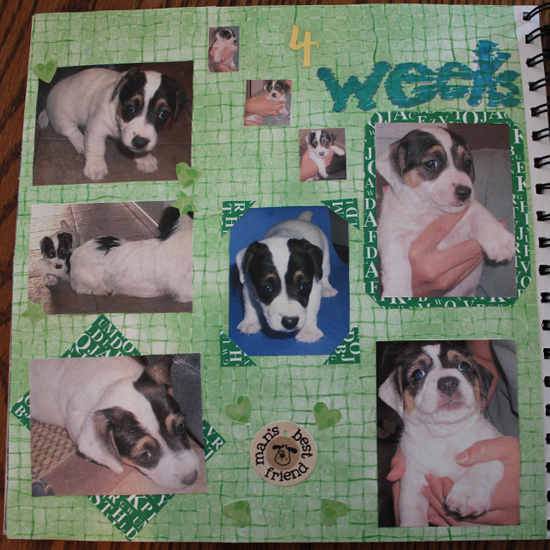 ~Bringing my puppy home was the best day of my life~
We started our journey together, becoming best friends from the start. Jesse went everywhere with me, and we were known as "Heather and Jesse" by all our friends and family. I always made sure to sign Jesse's name on all cards from us; with his paw print sometimes following his name.
Jesse followed me everywhere, slept on my bed at night, from the first day I brought him home, curling up right next to me, sometimes with his head on the pillow like a little human.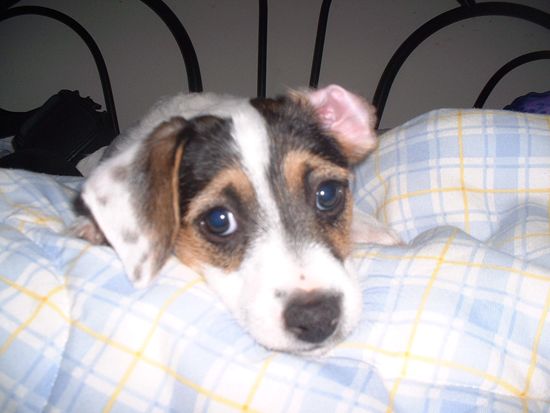 Jesse loved playing games with me, and of course going to for walks around the neighborhood; stopping at the parks to play with a ball in the grass, or dig in the sand. When Jesse was 9 weeks old, he taught himself to sit up. He would come up to me, and sit up on his hind legs. He had the cutest little expression on his face, and I couldn't resist how adorable this behavior was! I picked him up and cuddled him
♥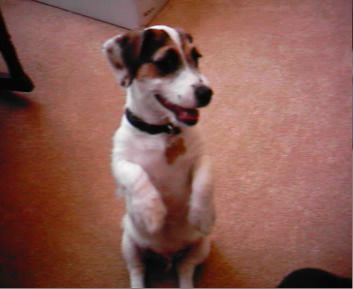 I started teaching Jesse tricks, and we both learnt a lot from each other. Jesse loved learning tricks, and kept picking up each new one quickly, and happily. He had a big smile on his face and a twinkle in his eye when he was learning, and mastering a trick.
My whole life became all about Jesse. I learned as much as I could about dogs, so that I could give Jesse the best life I possibly could. Jesse taught me responsibility. It was up to me to take care of this little beautiful soul. He depended on me to fulfill all of his needs. I loved doing all that I could to make sure he was happy. Feeding him his breakfast and dinner, going for walks with him to get exercise, grooming him, bathing him, and playing with him were all great activities to me. I felt accomplished by taking care of Jesse. I loved it all
♥
We started playing fun dog sports, at home with home-made equipment. Jesse didn't seem to mind they weren't "official", all he cared about was the fun we both would have when playing together.
All my spare time was spent with Jesse. When I would finish my homework, I would play with Jesse, or go for a walk.
Jesse was a part of every special occasion; Birthdays, Holidays, Valentine's Day, Halloween, and Christmas- all of them.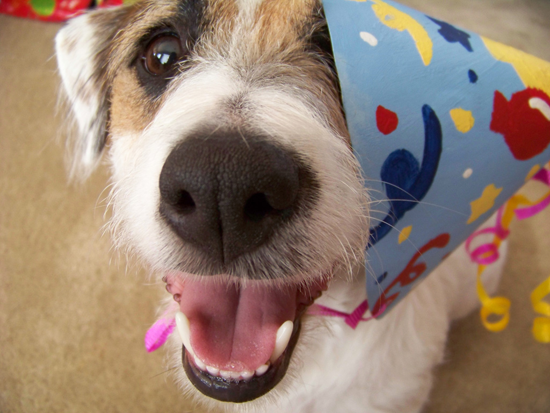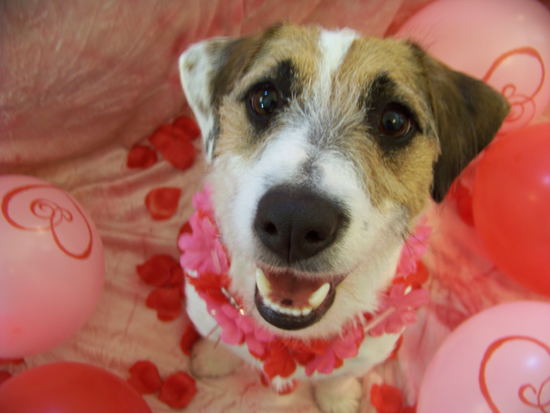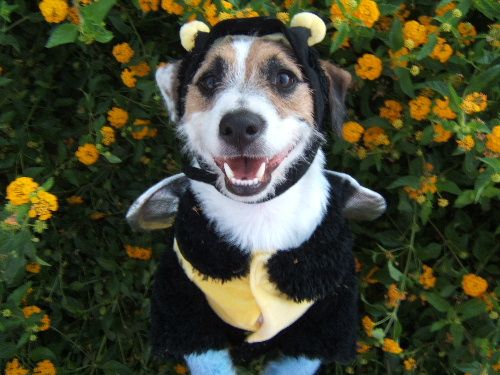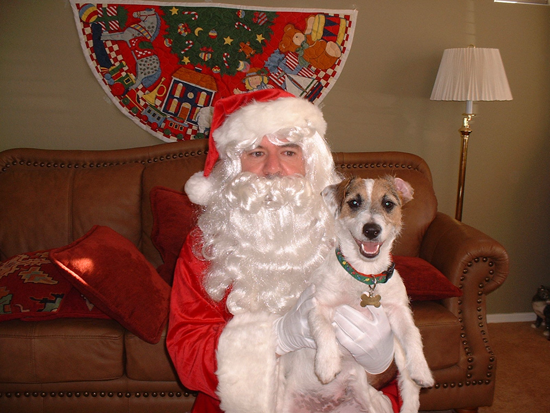 On weekends we would go hiking, or to a dog event; having so much fun trying out the professional equipment at the venues.
~Jesse's 1st time running the lure course!~
When I went on a trip, I brought Jesse with me. He was the perfect traveler; sleeping or looking out the window of the car, enjoying the sights.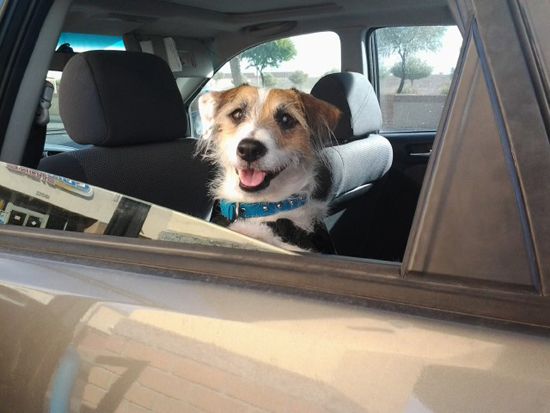 Jesse and I stumbled into "fame." I created a YouTube Channel for Jesse to share his personality with the world. I loved this little dog so much, and thought it would be a fun way to share his adorable antics and talents with those around us. I created fun videos of Jesse enjoying life, travelling, doing tricks, and other adorable videos for different Holidays.
Jesse and I got contacted by animal agents for Jesse to star in media work. I was nervous at first, but Jesse was right at home on set. With his talents he starred in many print ads, commercials, and even in a couple of movies.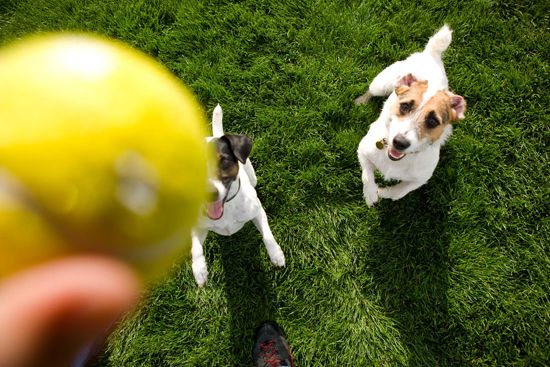 Image by David Radler for PetSmart.
I was very happy that I could get the word out there about how amazing Jack Russells are, and people could love them, as I had for many years.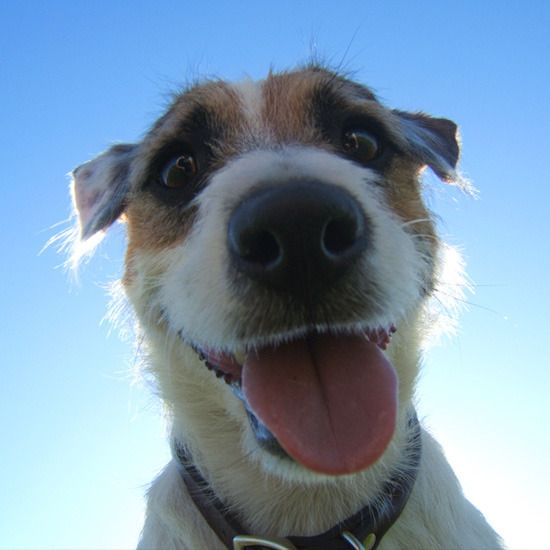 Jesse and I got the opportunity to appear on The Rachael Ray Show to jump rope with me, and The Late Show With David Letterman to do his suitcase trick, because of our YouTube videos.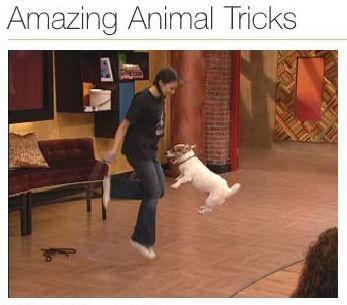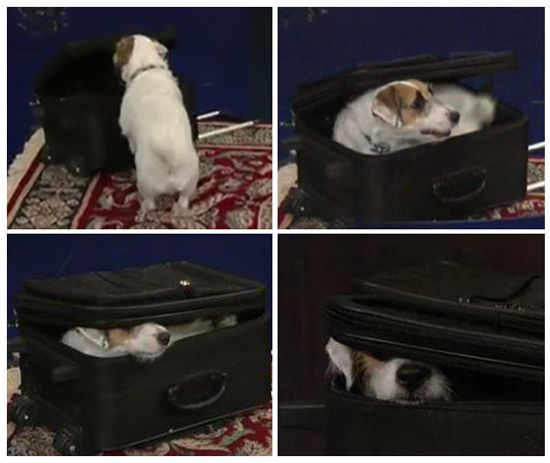 Many people write to me and tell me how amazing it is that I live with a famous dog, but I don't think of Jesse that way. Jesse is my best friend, who is just so happens to get great opportunities to star in exciting projects. He is first and foremost a member of the family, all the stuff we do is just a fun way to play~
Jesse is now 10 years old and is still my best friend, heart dog, and constant companion. He loves playing and still has the energy of a puppy. He continues starring in the videos I create, and acting as an animal actor. Jesse loves all the attention and we will continue having a lot of fun together as a team, until Jesse lets me know he doesn't want to do it anymore.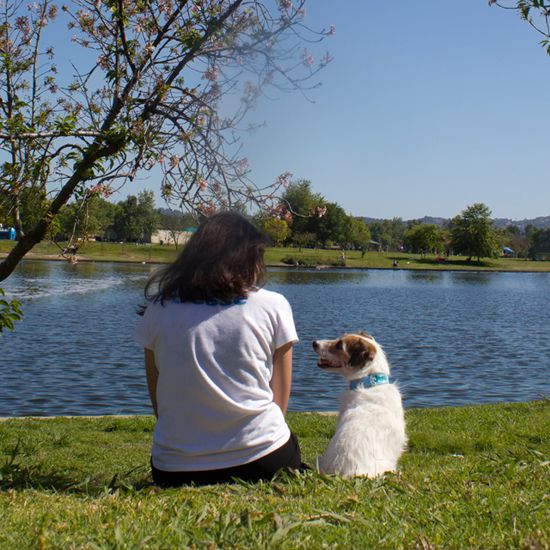 ~
Of course all these wonderful years living together with a dog, have come with their fair share of messes :)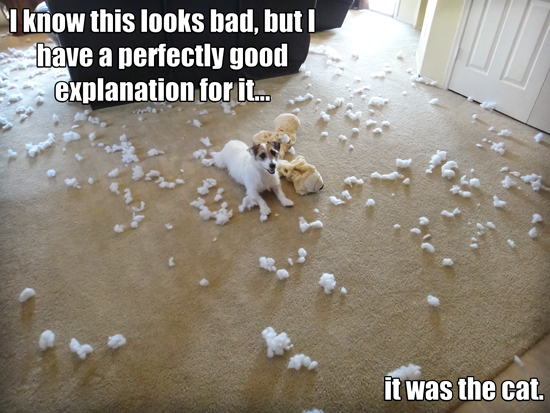 That's where Swiffer

®

products come in handy!
Swiffer reminds us that #ShedHappens, but it doesn't have to be the end of the conversation when deciding to bring home a dog, because cleaning a pet household is a lot easier than most people realize.
When Jesse was little he loved playing with Swiffer Dusters, and would chase them as if they were a lure, and carry them around proudly when he caught them. Now that Jesse is an adult, he has learnt to help "dust" by holding the handle of a Swiffer Duster, and brush the dusty teapots.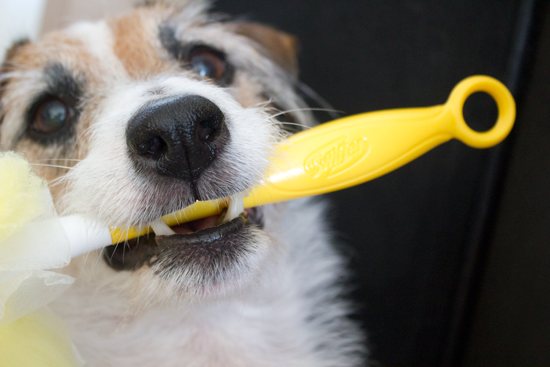 After a romp at the park, Jesse sometimes gets very dirty, and does bring the mud back home with him.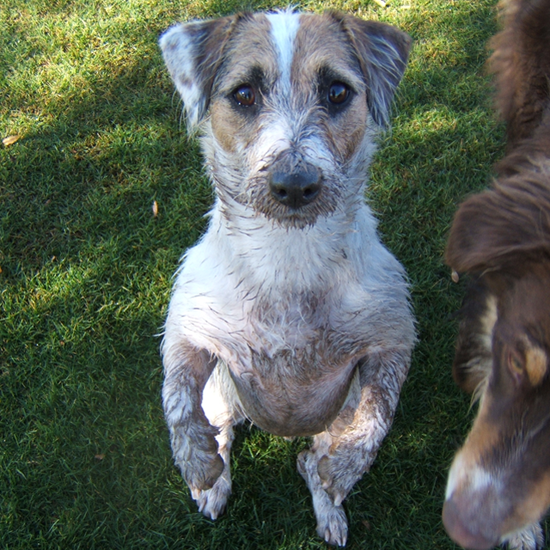 The Swiffer Wet Jets pick up the wet mud, and for the dry dirt the Swiffer Sweepers take care of the mess.
Swiffer has teamed up with Bark
&
Co. to create a special BarkBox for new pet owners to welcome home their new dog family members. The campaign aims to help spread the word that cleaning concerns should never be an obstacle in adopting a family pet.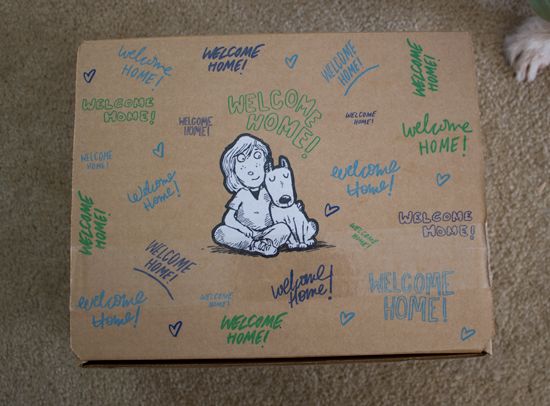 Swiffer and BarkBox held a special live media and adoption event on November 12th in New York City for the "Welcome Home" Child's First Pet Campaign.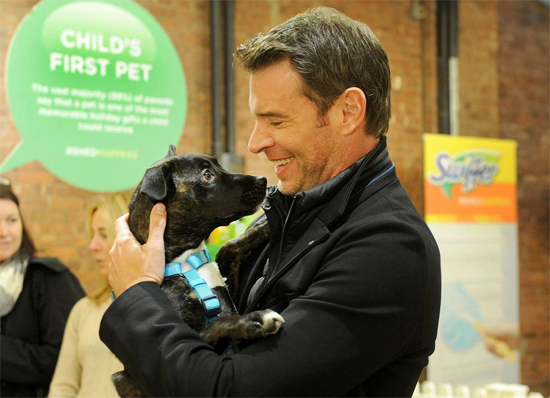 Scott

Foley was front and center at the event. He is a big advocate for adopting dogs and children having a dog while growing up.
During the event, five dogs found their forever homes!
:D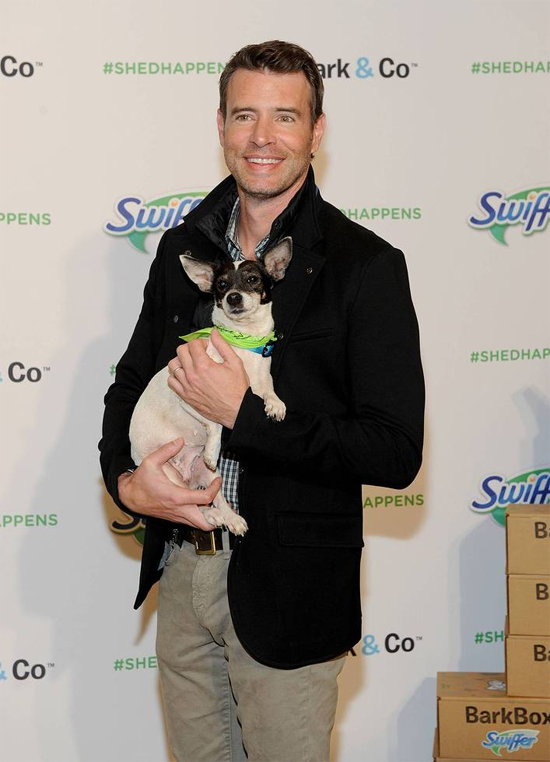 To celebrate the launch, Swiffer and Bark
&
Co. distributed 10,000 "Welcome Home Kits" to shelters nationwide! They also donated up to $50,000 to help various animals who need it at select shelters in the US.
At these participating shelters, if you adopt a dog from them, you will receive a BarkBox full of Swiffer products, treats, and toys to welcome your new member to the family, home!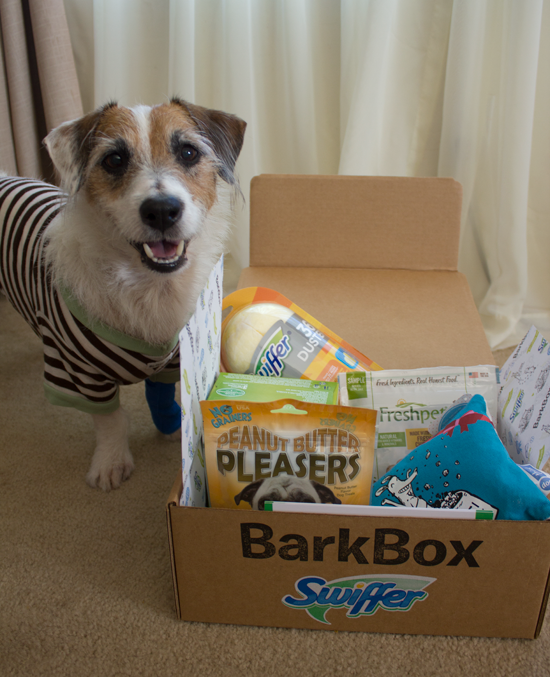 Included in the Swiffer BarkBox is a Swiffer 360 Duster, 2 free coupons (one for a Febreeze, and the other for a Swiffer Sweeper Starter Kit), an adorable dog toy in the shape of a post card that says "Welcome Home" on it, peanut butter dog treat, a sample of Fresh Pet's new baked food, refills for the Swiffer Sweeper, and a Welcome Home Guide.
The "Welcome Home" guide is full of useful information and tips for bringing home a new furry family member, and making living with dogs easier.
Here are a few of the tips:
v
Pet-proof your house.
When babies come into the home, the house is baby proofed to make sure they don't get into any trouble when they start crawling around. A similar thing people should do when puppies come into the home, is to puppy proof the house, by putting away the dangerous stuff – harsh cleaning products, medications, floor level hazards and breakables. Also keeping a tight lid on the trashcans is a good idea!
v
Start with the basics.
Before puppy comes home, you should create a checklist of items you should have to welcome your new family member. These include a collar, leash, ID tag, food and water bowls, a bed, puppy food, and any other essentials to make new life with your puppy go smoothly.
v
Consult your vet
. When your new puppy comes home, you should take him to the vet soon after for a check-up. The vet will talk you through how to keep your puppy healthy by educating you on immunizations, proper food and treat choices and overall wellness of your puppy so they can be happy and healthy.
v
Be prepared for the messes.
Having a new furry member of the family comes with some messes. Puppies don't yet know where the proper place to eliminate is, and just like a baby, they need to be house trained with lots of positive praise. To help minimize shedding, giving your puppy a daily grooming session will reduce the number of hair tumbleweeds throughout the house. When #ShedHappens, you can reach for the Swiffer Sweeper to help trap pet hair with a quick swipe.
The "Welcome Home" pamphlet has many more useful tips to help you start off on the right paw with your dog. You can read the full version here.
It would have been cool and helpful to have something like this available when I first brought Jesse home. :)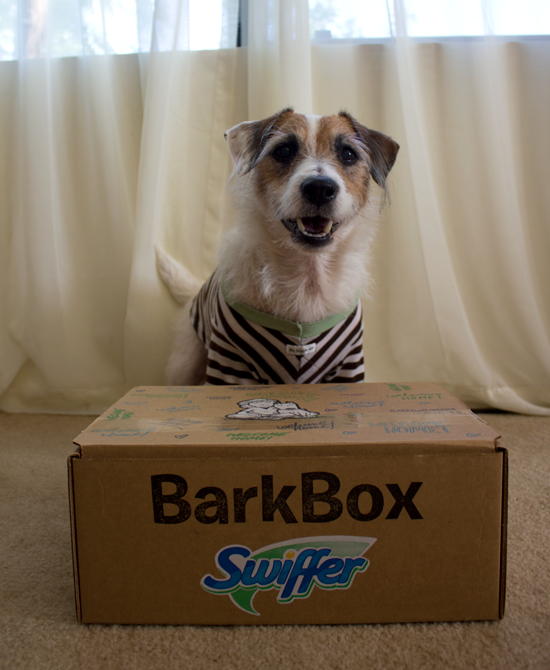 We hope you enjoyed our post, and stay tuned for our next Swiffer post where we give a Swiffer BarkBox to a deserving pup parent!
:D