The 10 finalists have been chosen for the Mighty Dog Contest, and Jesse is one of those 10 finalists!! Voting is now underway to choose the 3 lucky dogs to star in the first ever Mighty Dog Nation: The Movie; a 3-5 minute feature dogumentary! To vote for Jesse, head on over to Mightydog.com, or click on the link below, and cast your vote for Jesse by clicking a paw print below his video entry (5 stars is the highest!). Voting is open until July 17th, 2009, so please vote for Jesse and tell everyone you know about Jesse's video. We hope you enjoy watching Jesse's video as much as we had fun making it! Jesse is my little super star =) You can watch the video below: Don't forget toVOTE for Jesse at the link below:
http://www.mightydog.com/MightyNation/Details.aspx?id=0b8a1daa-b661-41d1-9858-9bbf58042816
Here is a picture from filming one of the scenes, Jesse got the baddie!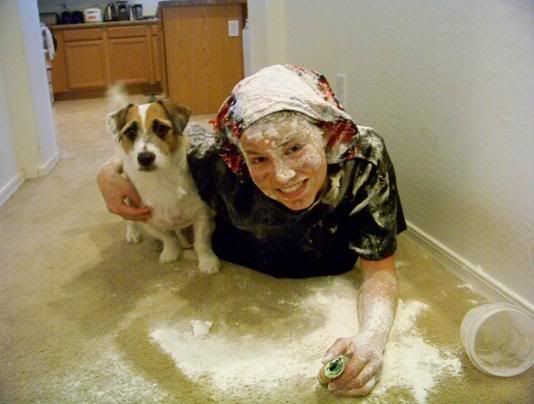 Thank you for your support, it is greatly appreciated! Stay Happy and Healthy, ~Heather and Jesse~
****We hope you all have a Happy and Safe 4th of July!!****