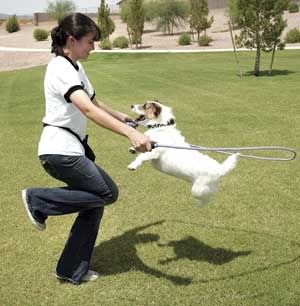 (c) Photo taken by Michael Clawson
Jesse is in today's paper!! A few weeks ago, Rich Ott and his camera man, Michael Clawson came out to our house to interview us, and take some pictures of us playing together and doing some tricks =) The pictures turned out fantastic, and I absolutely love the news article! Wanna see the article and pictures? Click on the links below to see Jesse the WonderDog!
Jesse's on the Homepage of West Valley View.com!
Jesse did absolutely fantastic! He is so wonderful =)
Stay Happy and Healthy!,
~Heather and Jesse~