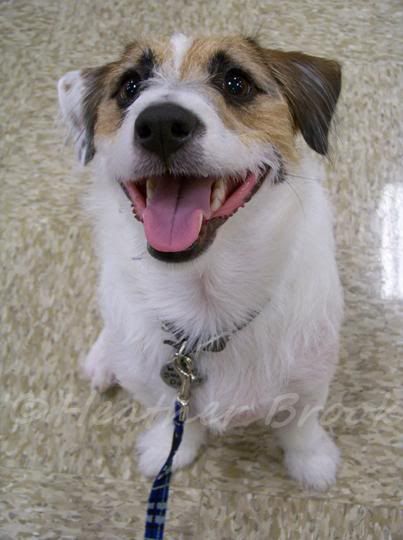 Jesse and I were walking around Petsmart, and boy was I suprised when I saw my little man on the Advertisements!! Petsmart used three different shots, and they are super adorable! Here are the wonderful shots they used: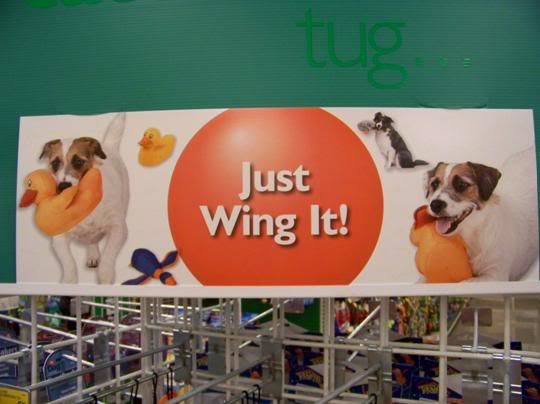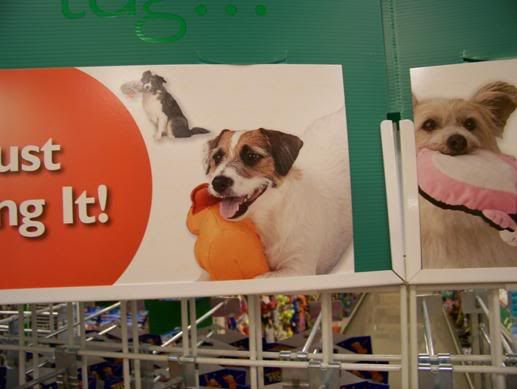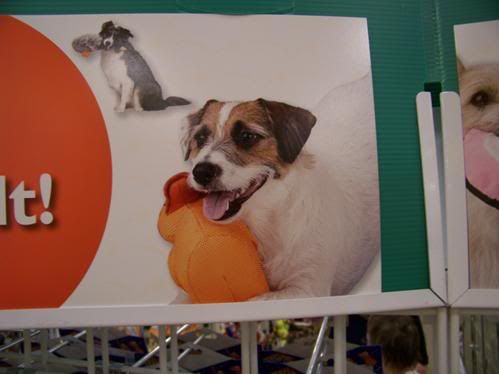 The gorilla shot is so cute! and I adsolutely love the picture where he is bowing with the duck =o)
Here is Jesse with the advertisements (they aren't as clear since the battery kept dying on us!)
Jesse did absolutely fantastic at the photoshoot back in June, and I am so proud of him =o) Now the store associates call him famous when we visit Petsmart, and he was even recognized from the paper! So we showed off some of his tricks, and they were very impressed ;o)
We have been practicing for our the Mighty Dog taping (which is coming up very soon!), and Jesse has got his part down pat =o) He just keeps amazing me with his talents and personality. We'll keep you posted!
~Heather and Jesse, the Petsmart Poster Pup!~