Jesse is in the July Issue of Dog Fancy Magazine!!
Even before I brought Jesse home and started our journey together, I have been an avid reader and fan of Dog Fancy Magazine, so I am super excited Jesse was featured in their magazine! The article is about Jesse's Useful Dog Tricks and includes a picture of Jesse helping out with the laundry.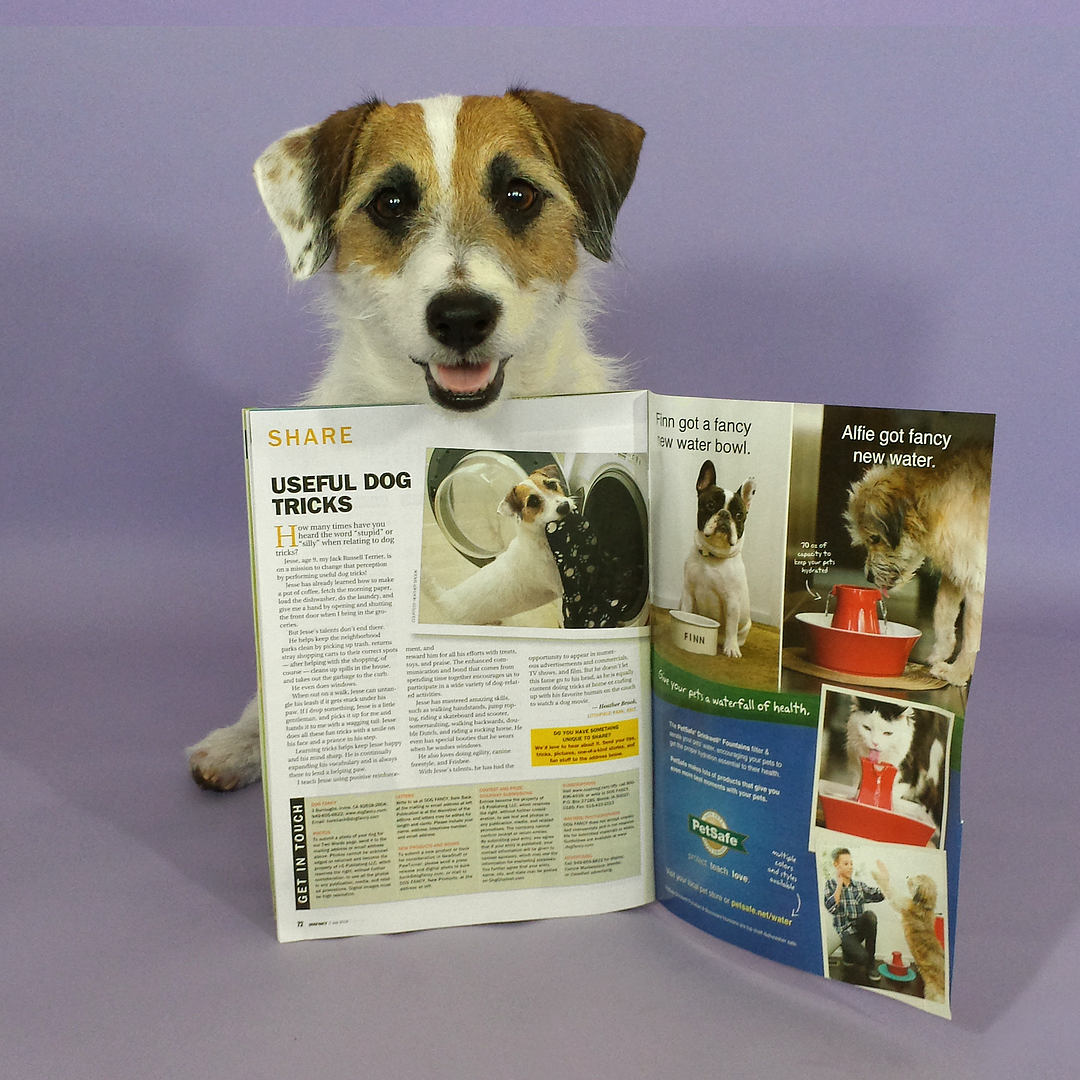 Of course I read the article to Jesse. He likes looking at the pictures. =o)
I made sure to pick up extra copies so I can put them in Jesse's Scrapbook, and hang a copy on our wall in our bedroom.
♥
If you aren't familiar with Jesse's Useful Dog Tricks, here is our original video that started it all:
~Heather and Jesse~