This post is sponsored by Nature's Recipe and the BlogPaws Professional Pet Blogger Network. I am being compensated for helping spread the word about Nature's Recipe available at PetSmart but, Just Jesse the Jack, only shares information we feel is relevant to our readers. Nature's Recipe and PetSmart are not responsible for the content of this article. #sponsored
One of the most common questions I get asked is, "What is an affordable pet food, at a reasonable price, that won't break the bank?"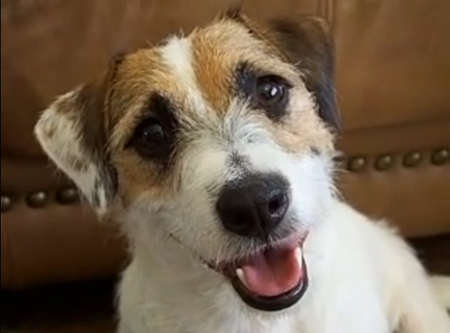 People love their dogs and want to feed them high quality food. The problem is that a lot of dog foods are really expensive, and they don't fit into everyone's budget. Enter, Nature's Recipe®
, available at PetSmart!
Nature's Recipe is a Natural Dog Food that has nutritious meals for dogs (and cats), at an affordable price. They have regular and grain free dry food, canned food, and easy to digest wet dog food cups.
(Nature's Recipe treat pictures above are owned by PetSmart)
Nature's Recipe makes sure that every ingredient counts in their foods and treats. Each has a purpose, and helps dogs thrive with natural ingredients.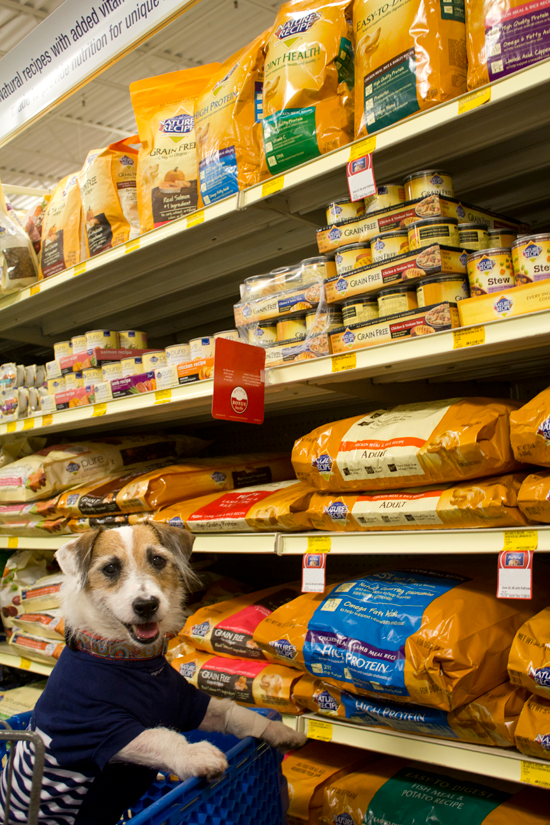 Nature's Recipe has a wide selection of food at PetSmart; you are sure to find a variety that your dog will enjoy and shine on. They have food for different life stages including puppy, adult, and senior; with puppy food fueling healthy growth with the right vitamins and minerals to help puppies grow, adult food to help maintain muscle health and metabolism, and the senior food designed to support healthy bone support, fiber for digestion, and fatty acids for brain function. Nature's Recipe has special diets too. Diets for healthy skin, grain free options, healthy weight, joint health, and high protein choices for high energy dogs.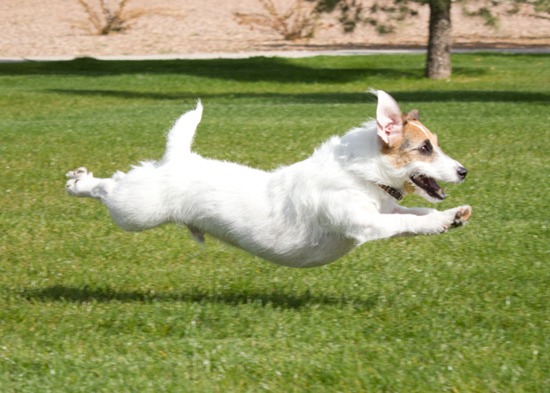 For dogs with sensitivities, they offer Nature's Recipe Pure Essentials; a limited ingredient recipe to help avoid food allergies for those dogs who can't have a certain protein. The treats from Nature's Recipe are wholesome too.
I bought the Nature's Recipe Dog Training Treats for Jesse as a puppy, and he learnt many of his puppy tricks with these in my selection of rewards (as well as pieces of chicken, and cheese.)
♥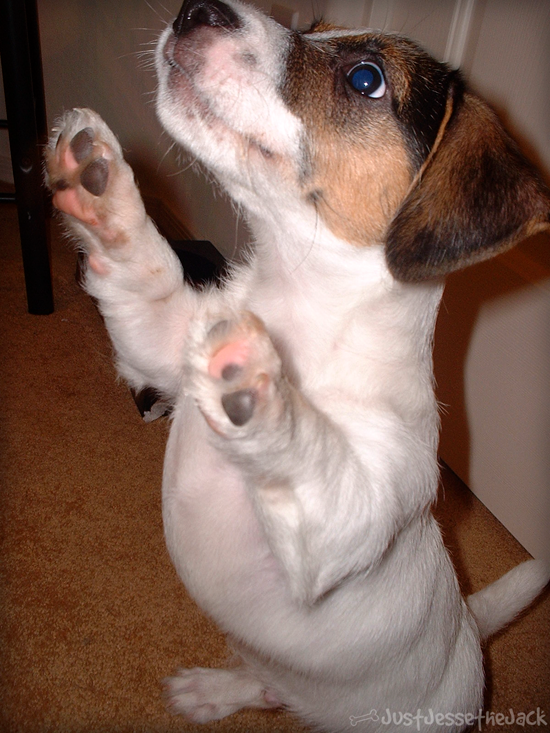 Jesse, at 11 weeks old, putting his paws up when I say, "Put 'em up"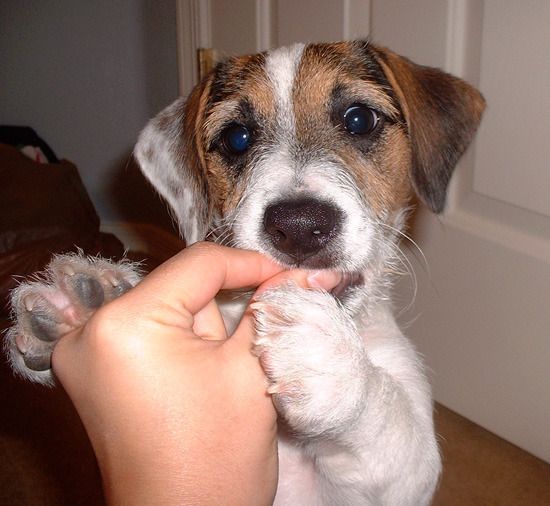 Good boy! :D Jesse getting treats for doing his tricks :)
The Nature's Recipe treats are a perfect size, small and easy to give as rewards. They are not greasy, and can easily be put in my pockets, or just grab the container to take with us on our adventures~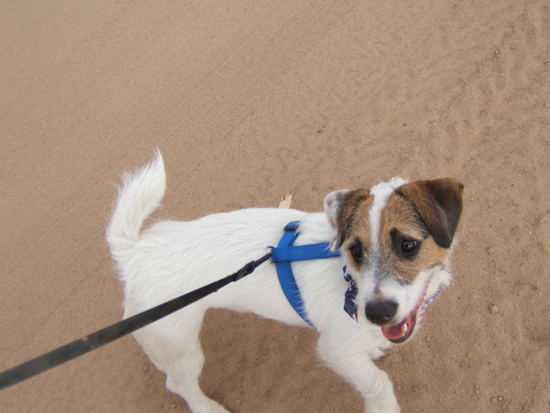 There weren't so many choices 10 years ago as there is today! :D This always makes shopping for treats and food for Jesse fun~ I like getting him a variety of treats and foods, and I know he is very happy to try new things :) I got Jesse an assortment of the Nature's Recipe wet foods and the new soft treats for him to try out. When we were in the car, he brought me the bag of the treats; asking me if he could have one. (Of course, I gave him one ;) )
I'm looking forward to trying the wet food cups with Jesse. I like that there are many flavors to choose, as well as different types, for example cuts in gravy, stews, and loafs/minced recipes. What is your dog's favorite type of wet food?
Jesse loves the chunks in gravy. I also give him the loaf/minced versions in a stuffed Kong, and sometimes freeze it to give Jesse more of a puzzle.
Let us know if you decide to try Nature's Recipe with your dog, or if you already feed this food :)