This post is sponsored by Bayer® ExpertCare™ and the BlogPaws Influencer Network. I am being compensated for helping spread the word about Bayer ExpertCare products but, Just Jesse the Jack, only shares information we feel is relevant to our readers. Bayer ExpertCare is not responsible for the content of this article.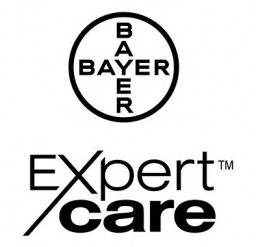 Jesse looked, smelled, and felt clean after getting a bath with the shampoo. I was really impressed with the oatmeal shampoo, and looked forward to trying out the Bayer ExpertCare Skin Cleansing wipes for skin care with Jesse.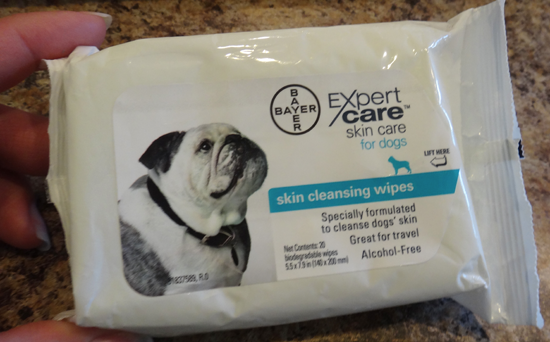 The Bayer ExpertCare line offers quality care products intended for at home grooming of dogs
and cats
. This line is available exclusively at PetSmart. Jesse and I found the ExpertCare Skin Cleansing Wipes in the Health and Wellness section of the store.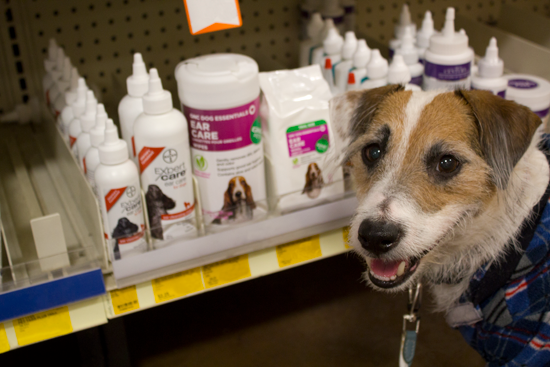 The ExpertCare skin cleansing wipes are specially formulated to cleanse dog's skin. I really liked that the wipes were big enough to wipe down all of Jesse's coat, and if I needed them for smaller areas (like his feet), I just cut them in half with scissors.
A great feature of the skin cleansing wipes is that they are pocket size; making them the perfect size for travel, fitting in a small compartment of a suitcase or backpack. They also fit easily into my pocket when I took them with me on our walk (the wipes would be perfect to take along for a hike in the mountains too).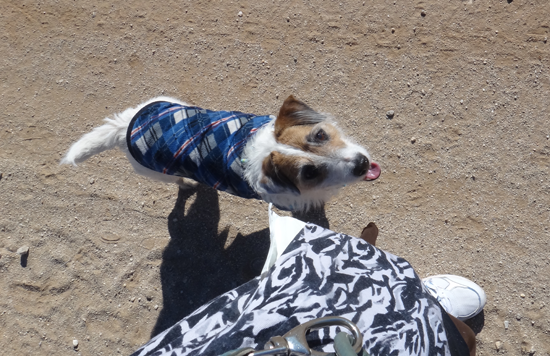 After returning home from our walk, all I had to do was wipe Jesse's feet with the wipes, and he was clean again. No more dust on his fur from the desert. :)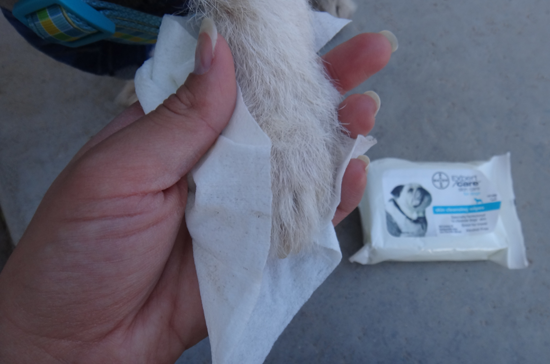 Being a Jack Russell Terrier, Jesse loves digging and playing in the mud!
I don't think the wipes would work easily when Jesse takes a full-body mud bath, but that's why we have the ExpertCare oatmeal shampoo on hand. :)
The wipes also came in handy for when Jesse and I go on set for print ads, or commercial work. They were used for last minute touch-ups before going on the white backdrop for a photo shoot recently. Having a clean dog on set is very important. Photographers, the client, and our agent look for a dog who not only looks nice, but smells nice too. This was not a problem since I always give Jesse a bath the night before shoots and carry along doggie cleaning wipes in my training bag to use when needed.
~Jesse on PetSmart's Holiday In-store Signage~
With Jesse's fur being white, I really like having cleansing wipes in my dog bag for when they are needed. Dust shows up easily on his fur and giving him a last minute wipe down before going to a friend's house, or before coming back in the house is a nice way to keep Jesse cleaner, longer. To keep Jesse fresh between baths, the cleansing wipes are a great item to have on hand. I don't have to bathe him as often to keep him clean. :)
The ExpertCare skin wipes have a tea tree oil smell to them; allowing the scent to stay on a dog's fur for quite a while.
If you are looking for a handy way to keep your dog clean on-the-go, we recommend giving doggie wipes a try. They are easy to grab, use, and put away for future use. Each bag is alcohol-free and resealable, allowing the wipes inside not to dry out.
We will be sharing our experience with the ExpertCare Spot-on Skin Moisturizer for dogs next month. We waited to share about this product because I wanted to have used it with Jesse for a while to see results, before writing a post about the Spot-on skin moisturizer without having much on hand experience. :)