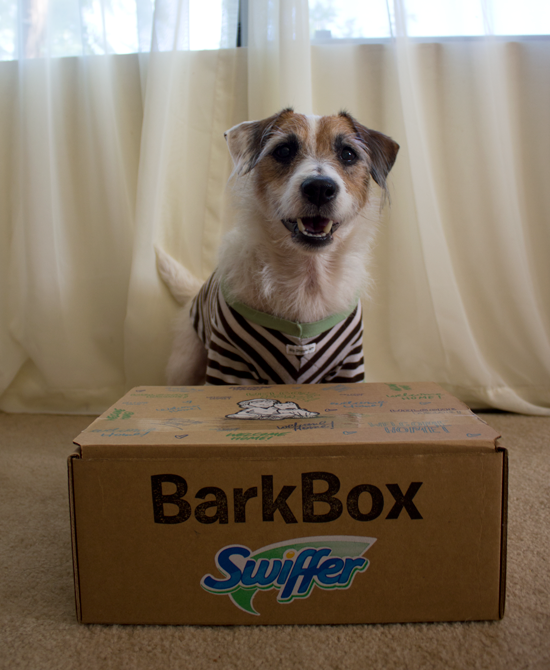 This post is sponsored by Swiffer® and the BlogPaws Professional Pet Blogger Network. I am helping spread the word about Swiffer but, Just Jesse the Jack, only shares information we feel is relevant to our readers. Swiffer is not responsible for the content of this article.
Bringing home a dog can be challenging. Bringing home two is a little more work. But bringing home two dogs, with three children in the house?
You'll need all the help you can get!
This very scenario played out when my friend adopted two pups from the shelter. She named the two fur balls; Sadie and Rigby.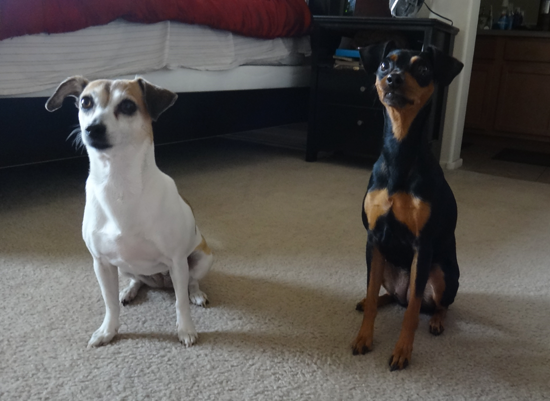 When dogs come into the house, who are used to life in the shelter, there can be more messes than usual.
This is the transition period from shelter to home. It is important to not give up on your new family member. It is your job to teach them the new rules of the house.
I wanted to help out in any way possible, so Jesse and I gifted a Swiffer® BarkBox to our friend; to warmly welcome their newest additions to the family!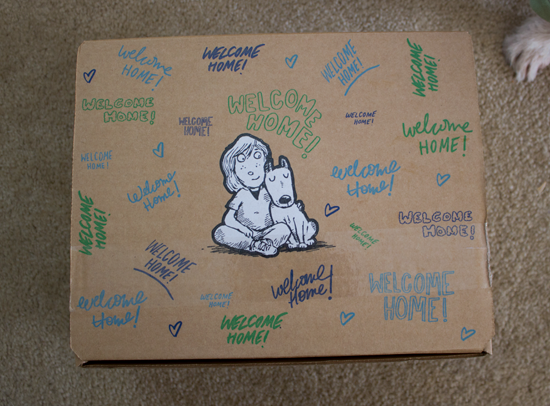 The Swiffer BarkBox is a collaboration between Swiffer and Bark
&
Co. to help make the adoption transition easier for dogs and their people.
In the box, there was a variety of content to help make the transition to pet parenthood run much more smoothly. The Swiffer BarkBox included: 1 Swiffer Duster with two refills, Swiffer Sweeper refills, No Grainers Peanut Butter Pleaser dog treats, a plush BarkBox Welcome Home squeaky postcard toy, Fresh Pet baked dog food sample, a Welcome Home Pamphlet filled with many tips and tricks on bringing home a dog, and a coupon for a free Swiffer Sweeper Starter Kit, $2 off Fresh Pet food or treats, and a free Febreze.
In addition to the BarkBox, I gave my friend tips on how to decrease messes in her house, even with the addition of two dogs. I encouraged her to regularly brush her dogs; this will drastically reduce dog hair on the floor, furniture, and clothing. Also giving a bath every couple of weeks will keep dirt off of the pups, and the floor. :) Putting shirts on the doggies will also help catch falling hair; keeping less off the furniture and the jacket you are wearing.
I also let her know that Swiffer's products are easy to use; allowing her to do a thorough clean in minutes, so she can enjoy playing with her dogs, and making them a part of the family. :)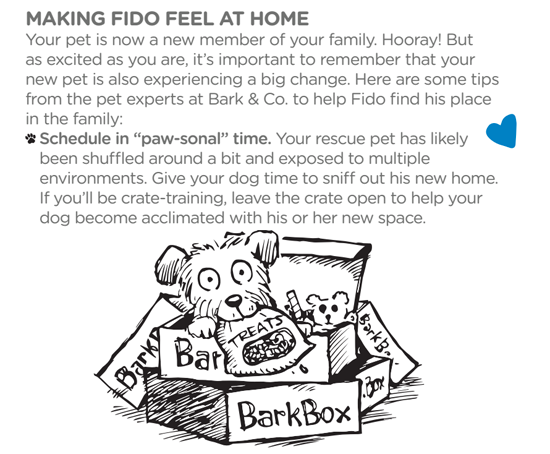 Jesse and I wish this family many happy years together!
:D
I hope they all enjoy the Swiffer BarkBox filled with BarkGoods :) Jesse loved the treats and toy in his box. His favorite was the Peanut Butter treats :)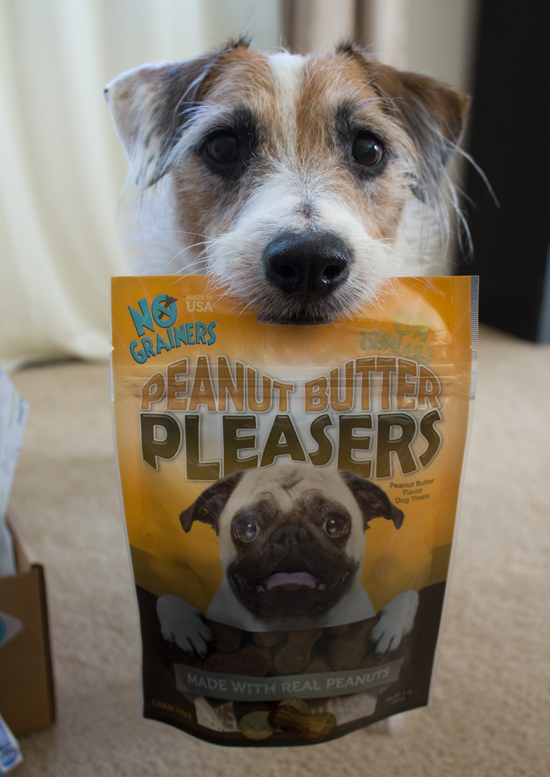 Find out more about the collaboration between Swiffer and BarkBox and their mission to find shelter dogs homes this Christmas!
Stay Happy and Healthy!
~Heather and Jesse~

If you add a new puppy or dog to your family, and adopt them at one of these participating shelters, please share a photo of your new forever family and everything in this box with @Swiffer
and @BarkBox to show how ready you are when #ShedHappens.